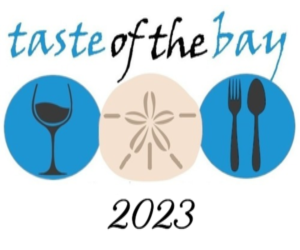 EAT LOCAL AND WIN!
HERE'S WHAT YOU DO

To participate via our exclusive Taste of the Bay app, scan the QR code or go to... thetasteofthebay.com. (Tap the triangle on the bottom right corner of the app for instructions on how to save it to your homescreen.)

Visit a participating restaurant (dine-in, take-out or delivery).

Upload your receipt(s) via the entry form on the app for verification.

You may visit a restaurant multiple times, as long as each unique visit has a separate receipt.

Whether it's just you or your whole family, it counts as one visit (party size subject to current covid regulations, of course).

All final entry forms are to be submitted between Monday, May 9, 2023 and

no later than Thursday, June 15, 2023

to be included in the prize drawings.
1

ST

, 2

ND

AND 3

RD

PRIZES OF GIFT CERTIFICATES AND OTHER FABULOUS GIFTS TO BE ANNOUNCED GIVEN FOR 'MOST RESTAURANT VISITS' AND 'MOST ENGAGING SOCIAL MEDIA POSTS'.

Share your dining adventures via social media (Facebook, Instagram, etc.). Use the hashtags below for chances to win more great prizes!

Be sure to tag the restaurant too, to spread the love!
#TasteOfTheBay2023 #OnsetBayAssociation